Pilot arc CUT50P 50Amp Air Plasma Cutter Inverter Digital Cutting Machine IGBT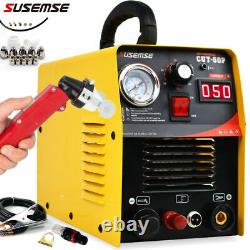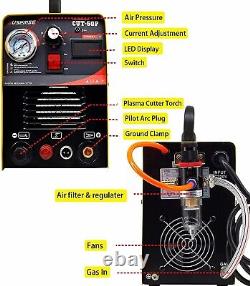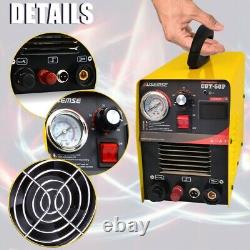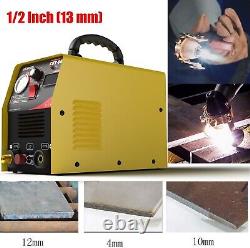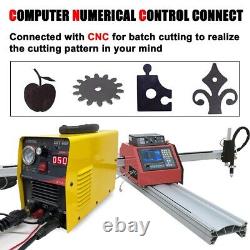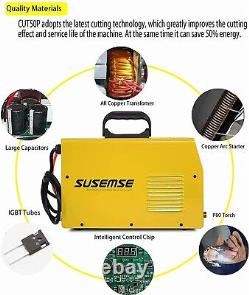 Thickness 10mm, Max Severance Thickness 14mm. Especially suitable for cutting carbon steel, stainless steel, aluminum and copper. Able to cut metal plates in various routes. With a pressure valve and digital display.
With protection of electro circuit against over current, over voltageand low-voltage. Safety in operation is assured. With a weight of only 7.8 kg and dimensions of 430 x 260 x 340 mm. The device is ideal for cutting work anywhere. The ergonomic handle fits the curvature of human hand, makes you feel 39% less effort. Innovative IGBT transistors save space and weight compared to the old MOSFET technology. State-of-the-art technology, integrated overheating protection and high-performance cooling enable maximum performance to be called up. Pilot arc torch efficiently cuts though rough, painted, and rusty surfaces and produces minimal slag;Pilot arc technology allows you to cut without touching the tip to the metal. Better cutting quality and longer consumable life.