Multi TIG welding machine 200a pulse welder inverter ARC MMA + plasma cutter 40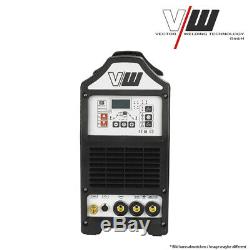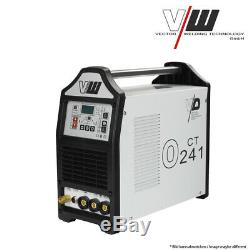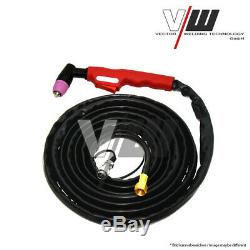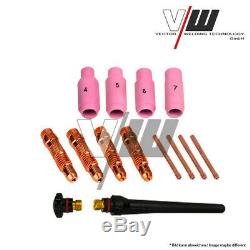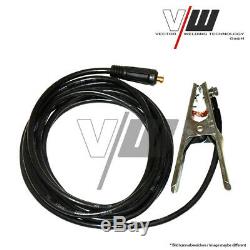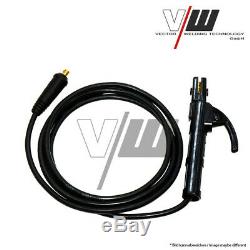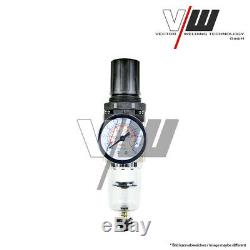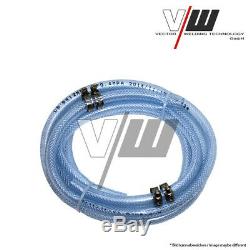 Light industrial Application: Metal fabrication workshops Shipyards and offshore industry Maintenance and Repair Pipe welding outside Auto Body Light Industry. Process: DC TIG (GTAW) Stick (SMAW) Plasma Cutting. For TIG, Plasma and Stick Welding. A total solution of precise DC TIG welding and plasma cutting machine.
O241 is the ideal DC TIG welding and Air Plasma Cutting solution for installation, repair and maintenance applications. O241 is built on the base of the DIGITAL system, offers precise and efficient TIG welding process with full DC pulse TIG functions whatever you need. Accurate and refined HF ignition and the necessary control, power and work capacity to reliably complete a variety of professional welding tasks. What you need for any metal welding or cutting works, you just get this combi machine and its all you needs. Easy operation and full functions: From the control panel allowing fast adjustment of all necessary controls for DC TIG welding with either HF or contact ignition. Its also very convenient to store or take out the welding parameters from the memory. TIG welding torch 4 meters. 300 Amp ground terminal 3m 3.5m gas pipe 8x13.5 Electrode holder 3m User Manual. 14-piece wig accessories gas nozzles, clamping sleeves, etc. Pulse control: Built in pulsing functions help to minimize heat input on thin materials, and provide for a faster freezing weld puddle for uphill welding on curved surfaces such as process piping. The TIG pulse also helps moderate filler metal deposition for consistent bead appearance. High-frequency TIG starting: Makes it easy to establish an arc under a variety of conditions. Enhances quality by minimizing the potential for weld contamination created by tungsten inclusions in the weld. Refined arc ignition from 5A (optional 3A). Pilot Arc for superior arc performance and easy start. HF or Non-HF Arc ignition: reliable plasma arc initiation without high frequency.
Continuous Output Control: focus the arc for different material thickness. Rapid Arc Restrike: fast cutting through gaps, even expanded metal. Hot Start Function reliably ignites the electrode and melts perfectly to ensure the best quality even at the start of the seam. Arc Force makes it easier to weld large-drop melting electrode types at low current strengths with a short arc in particular.
Fast Spot Arc system simply controls the spot arc parameter and offers a stable arc. 4T Trigger Hold allows to hold the present current by user until press the trigger again. Fast, precise, clean arc ignition and arc ending. Newly designed using the latest power electronic technology for improved reliability.
Welding Current Range (STICK Mode). Welding Current Range (TIG Mode). Welding Current Range (CUT Mode).
Effective Input Current /STICK /TIG. STICK (MMA) Welding Output, 40 °C, 10 min.
TIG (GTAW) Welding Output, 40 °C, 10 min. Plasma CuttingOutput, 40 °C, 10min. 70.0-80.0V DC / Plasma 270.0-330.0V DC.
Hot Start/ Arcforce Correction 10. Trigger Mode Control Button (HF TIG and LIFT TIG Mode only).
General View of Contrl Panel(Continued). Absolute setting range 0.1s to 20s (0.1S increments).
The main current Setting range 10AMP to 100AMP. Setting ranges :0.1S-10S (0.1S increments). Setting ranges 10AMP to 200AMP (DC TIG mode).
The system independently identifies the remote control, and when the indicator light is on, the 9 welding current can be adjusted by remote (foot or welding gun). High Speed DC TIG-Pulse Controls. PPS Pulses per second (Hz): DC=0.1- 5,000 PPS. % ON-% Peak Time: 5-95% Controls the amount of time during each pulse cycle at the PEAK amperage. Background Amps: 5-99% Sets the low-pulse amperage value as a % of the Peak Amps. Typically from 1 to 10 PPS. Provides a heating and cooling effect on the weld puddle and can reduce distortion by lowering the average amperage. This heating and cooling effect also produces a distinct ripple pattern in the weld bead. The relationship between pulse frequency and travel speed determines the distance between the ripples. Slow pulsing can also be coordinated with filler metal addition and increase overall control of the weld puddle. In excess of 40 PPS, Pulsed TIG becomes more audible than visible-causing increased puddle agitation for a better as-welded microstructure. Pulsing the weld current at high speeds- between a high Peak and a low Background amperage can also constrict and focus the arc. This results in maximum arc stability, increased penetration and increased travel speeds (Common Range: 100-500 PPS).
The Arc-Sharpening effects of high speed pulsing are expanded to new dimensions. The ability to pulse at 5,000 PPS further enhances arc stability and concentration potential which is extremely. This solution makes lack of fusion and cold welds a thing of the past and significantly reduces weld reinforcement. Adjust the hot start current here and the time here.
During the welding process, arcforce prevents the electrode sticking in the weld pool with increases in current. This makes it easier to weld large-drop melting electrode types at low current strengths with a short arc in particular. TIG torch: WP-26 Gas connector: M16 Cable length 3M 5-pin control coupler. Electrode holder with cable 3M/200A. Earth clamp with cable 3m. Water-cooling unit: wc-100 Operating Voltage:230V 50/60Hz Rated Power:260W Cooling Power:1.5KW(1L/MIN) Tank Volume:6.5L. Foot Pedal Trolley: 5-pin aviation plug. The item "Multi TIG welding machine 200a pulse welder inverter ARC MMA + plasma cutter 40" is in sale since Monday, December 30, 2019.
This item is in the category "Business & Industrie\Metallbearbeitung & Schlosserei\Schweißen & Löten\Schweißen\Schweißgeräte & -brenner\Plasmaschneider". The seller is "vector-welding" and is located in Köln. This item can be shipped to all countries in Europe.
Angebotspaket: Ja
NominalSupplyFrequency: 50/60Hz
Nominal Supply Voltage: 230 Volt
European Standards: EN60974-1/IEC60974-1
WelderType: Multi Inverter
Weight: 15 Kg
Device type: Professional TIG DC Welding Machine
Welding process: Tig, Tungsten, Plasma cutter, ARC, MMA, Stick, Electrode
Usage area: Welder, professionals, business, industry
Selected search filters: Premium Multi 3in1 Welding Machine
TRADE: Welding & cutting
High-frequency ignition: HF ignition
Function: Impulse pulse
Protection class: IP23S
Marke: VECTOR WELDING
Herstellernummer: T1042VD
Gerätetyp: Plasmaschneider
Garantie: 5 Jahre**
Lieferland: Deutschland
IGBT: Infineon Technology
Welding Current Range ( STICK Mode): 10 - 200A
Welding Current Range ( TIG Mode): 10 - 200A
Welding Current Range (CUT Mode): 10 - 40A
EAN: 4251210402504