5in1 MIG CUT TIG MMA Welder Gas/Gasless Welder Machine Plasma Cutter WithTIG Torch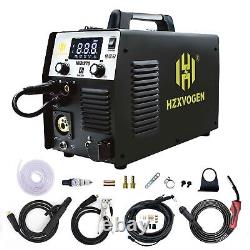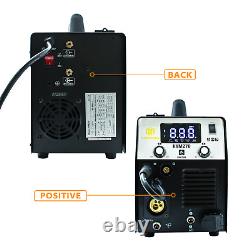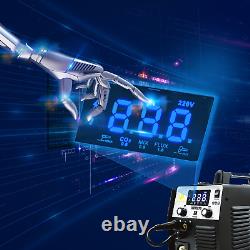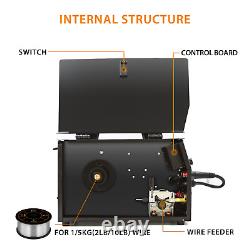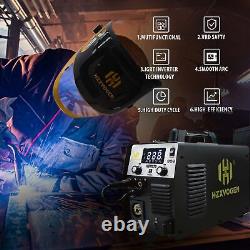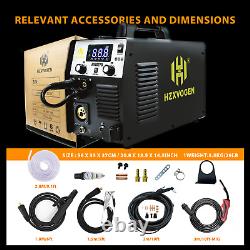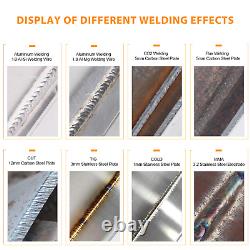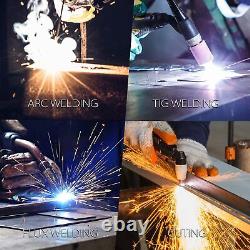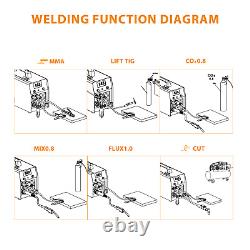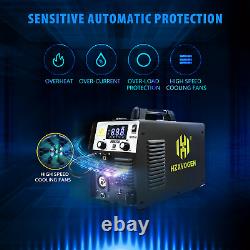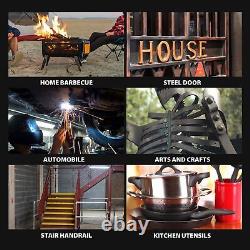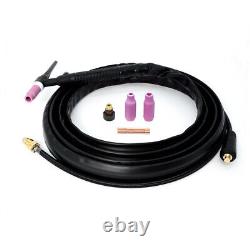 5in1 MIG CUT TIG MMA Welder Gas/Gasless Welder Machine Plasma Cutter W/TIG Torch. MIG, MMA, CUT and gasless self-shielded welding are available for the machine. IGBT power device with unique control mode improves the reliability of welding machine. High duty cycle ensures long time welding.
Closed loop feedback control, constant voltage output, workable under mains voltage fluctuation within10%. Adjustable welding voltage and current, excellent welding characteristics.
Adopting unique welding dynamic characteristic control circuit in MlG, stable arc, little spatter, beautiful weld bead, high welding efficiency. Removing tip ball after welding, high no-load voltage, slow wire feeding, high successful rate of arc ignition. Stable welding current in MMA, excellent arc ignition, various electrodes applicable.
High inverter frequency greatly reduces the volume and weight of the welder. Great reduction in magnetic and resistance loss obviously enhances the welding efficiency and energy saving effect.
Switching frequency is beyond audiorange, which almost eliminates noise pollution. Synergic MIG (60-250Amp) Full Synergic Option: with automatic change of the voltage & wire feeding speed by choosing different thicknesses or amperage.
The wire feed speed will be well fit with the amperage with micro-adjust voltage. Lift TIG (60-250Amp) Equipped with a TIG torch and easy to initiate arc ignition.
Supplying stable controllable consistent arc, suitable for small or intricate welding projects. Allowing clean and quiet, virtually smoke-free welding with 100% Argon. Plasma Cutting (15-40Amp) The preflow is a purge feature to insure there is airflow at the tip to become a charged plasma stream and benefit for blowing clean cuts.
Postflow is primarily for cooling. The longer the cut at high amp on thick metal, the more post flow need to dissipate the heat. Recommend air pressure: 50-60 PSI. Package Include 1 X Plasma Cutter Welder Combo 1 X Mig Torch 1 X Tig Torch 1 X Cut Torch 1 X Electrode Holder 1 X Earth Clamp 1 X Gas Tube 1 X Pressure Reducing Valve. MIG TIG MMA CUTTING MACHINE.
MMA welding current range (A). MIG welding current range (A). CUT welding current range (A). MIG : 55 MMA : 55 CUT : 290.
Wire feed speed range (m / min).